SAW Resonator
Apr. 18, 2018
SAW (surface-acoustic-wave) surface acoustic wave device mainly uses the piezoelectric characteristics of a piezoelectric material, and uses an input and output transducer to convert an input signal of an electric wave into mechanical energy. After processing, it is processed. Mechanical energy is converted into electrical signals to filter out unnecessary signals and noise and improve the quality of reception. It is widely used in various wireless communication systems, televisions, video recorders and GPS receivers.
The main function of the SAW Resonator is to filter out noises, which is simpler and smaller than traditional LC filters. The production of SAW components can be divided into wafer cleaning, metallization film, photoresist, development, etching, photoresist removal, cutting, packaging, and other related steps, with mass production, low loss, and high selectivity. Applicable to all types of mobile phones and other features. With stable performance and small size, it is mainly used in wireless devices. The FL series in the SAW filter is mainly used in cellular applications such as mobile communications and receivers. The FM series has low loss, high-strength exclusivity, and low matching to external impedance.
It can be applied to automotive TPMS, Remote Keyless Entry (RKE), security systems, and active RFID tags.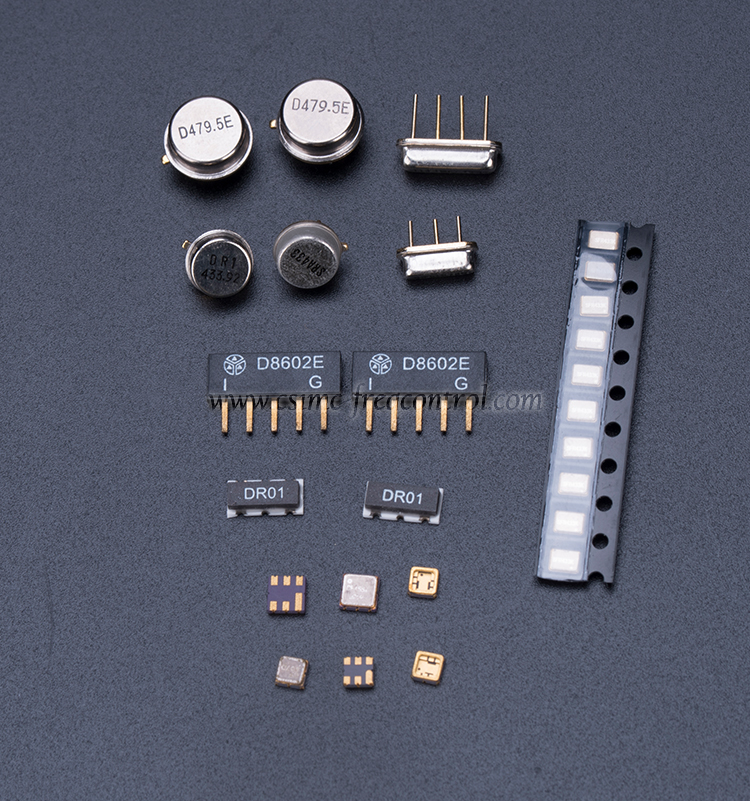 The file can be downloaded