Improve Signal To Noise Ratio With SAW Filter
Jul. 23, 2018
In the mobile communication system, whether it is digital or analog, the functional module circuit structure for transmitting and receiving signals is basically the same. At the Tx end, the signal is modulated on the carrier, the power is amplified by the amplifying circuit, then subjected to SAW filtering. After filtering, the signal is sent by the antenna. This channel requires low filter loss and can withstand high power. In the R x channel, the weak signal received by the antenna is filtered by the SAW filter, then amplified and demodulated to obtain the desired information. The filter is required to have low loss and high stop band rejection.
Traditional dielectric filters generally have low loss, large bandwidth, and high power carrying capacity. However, its fatal weakness is that it is too large to adapt to the trend of mobile phones moving toward miniaturization. The SAW filter has the advantages of small size, suitable for micro-sealing, good consistency, and no adjustment.
Our products include LN Wafer, LT Wafer, Bio Sensor and other products, we will provide you with high quality service and best price.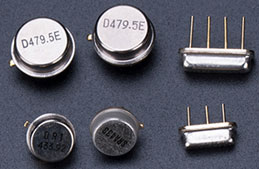 The file can be downloaded