RF Filter Generation Background
Jun. 28, 2018
With the rapid increase of operating frequency of electronic equipment, the frequency of electromagnetic interference is also getting higher and higher, and the interference frequency usually reaches hundreds of MHz or even more than GHz. The higher the frequency of the voltage or current, the easier it is to generate radiation. It is these high-frequency interference signals that cause the problem of radiation interference to become increasingly serious. Therefore, there is an urgent need for a filter that can greatly attenuate radiated high-frequency signals. Such a filter is a radio-frequency interference filter.
The effective filtering frequency range of common interference filters is from several KHz to MHz, and the effective filtering frequency of RF interference filters is from several KHz to more than GHz.
We are RF IF Filter China Supplier and can provide services according to your needs. We also have SAW Resonator to provide them.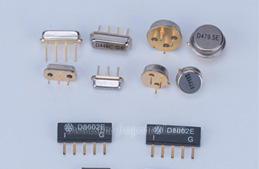 The file can be downloaded