Introduction of Optical Grade Lithium Niobate Crystal
Jul. 03, 2018
Lithium niobate crystal is an important multifunctional crystal with good nonlinear optical properties, large nonlinear optical coefficient, and non-critical phase matching. As an electro-optic crystal, it has been used as an important optical waveguide material; as a piezoelectric crystal, it can be applied to fabricating medium-low frequency SAW filters, high-power, high-temperature-resistant ultrasonic transducers, and the like. The use of doped lithium niobate materials is also quite extensive. Mg:LN can greatly improve the laser damage threshold and promote the application of lithium niobate crystal in the field of nonlinear optics; Nd:Mg:LN crystal can realize self-doubling effect; Fe:LN crystal can be used in optical volume holographic storage .
LiNbO3 Crystals is widely used as frequency doublers for wavelength > 1um and optical parametric oscillators (OPOs) pumped at 1064 nm as well as quasi-phase-matched (QPM) devices. Due to its large Elector-Optic (EO) and Acousto-Optic (AO) coefficients, LiNbO3 crystal is the most commonly used material for Pockel Cells, Q-switches and phase modulators, waveguide substrate, and surface acoustic wave (SAW) wafers, etc.
We can supply SAW Resonator, Scintillation Crystal Material, etc. Welcome to contact us.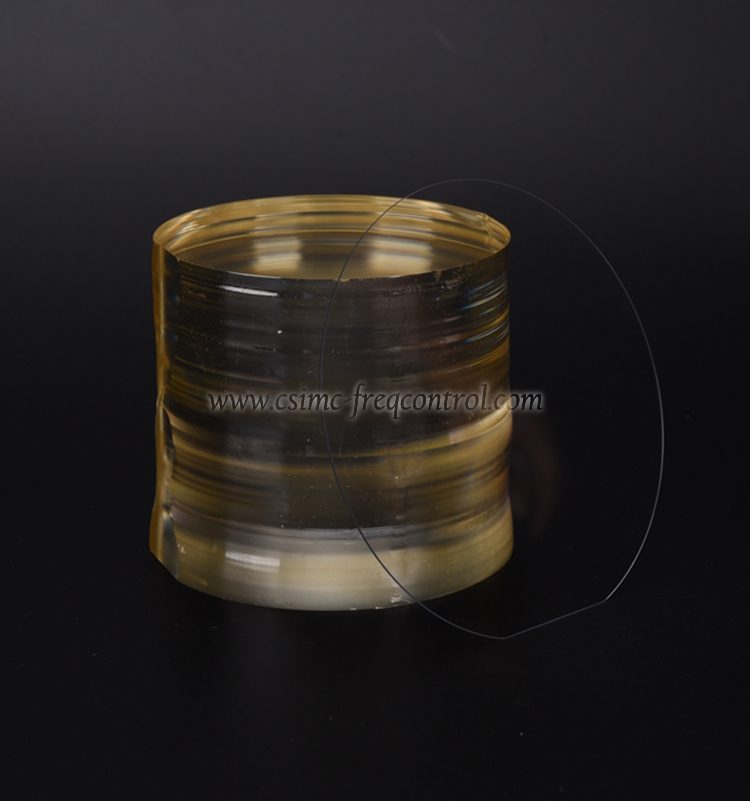 The file can be downloaded